Burleigh Heads Hotel
A Local Favourite in Burleigh Heads
LOCATED ON THE PICTURESQUE BEACH-FRONT IN BURLEIGH HEADS
Situated on The Esplanade, we offer an array of facilities and entertainment areas for everyone to enjoy.
For customers looking for something to eat, make sure you dine in our bistro. We've got all your favourites, steaks and regular specials to keep the whole family happy!
The bar offers a relaxed and friendly environment perfect for catching up with friends or a relaxing drink. We are a favourite with the locals and those passing through, so why not drop in today?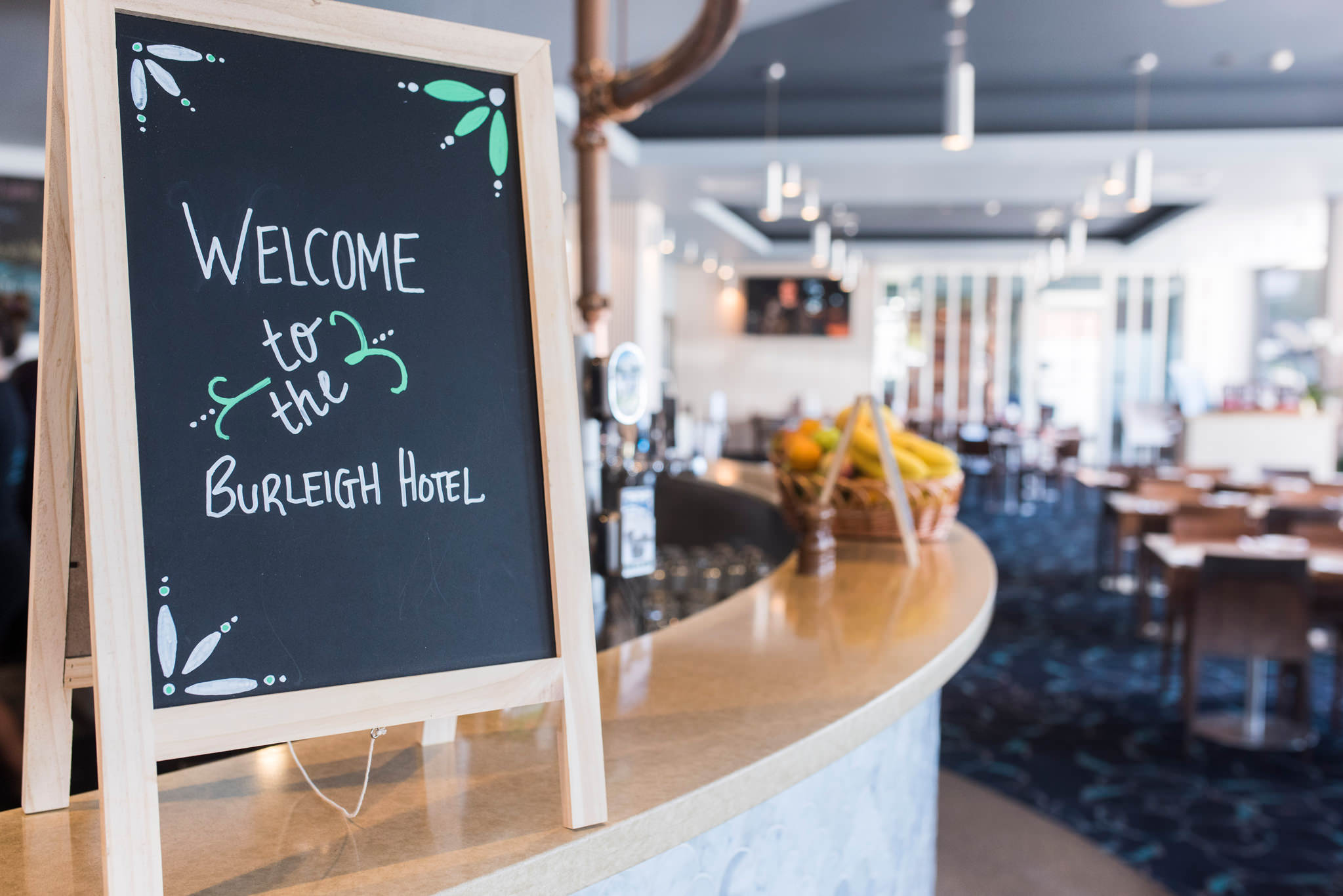 Gaming
Our Gaming room features 40 of the latest gaming machines, Keno terminal, and link jackpots including the latest Lightning link, Jokers Jackpot, Fast Lane and Money Chimes machines. We have Ticket in Ticket Out system operation on our machines allowing you to move quickly and easily between machines.
To add to your experience we provide complimentary tea, coffee and soft drink for machine players, as well as delicious snacks. Our snacks are available three times a day, with a snack food trolley being served all day, plus we have complimentary Barista coffee. For those who would like something else, we also have an easily accessible Gaming Bar with a range of refreshments available.
Our comfortable Keno lounge area is ready for you to watch your numbers come up and play along with your friends. We also have a designated smoking area for Gaming patrons only.
Join our Monty's Members program to get points, discounts, birthday offers and all the latest updates.
With exceptional service, and plenty of major promotions, we're the place to be.
Bars
Enjoy a Drink in our Lounge and Sports Bar
Our Lounge and Sports Bar are ideal places for catching up with friends over a nice cold drink by the waterfront. With a range of beers on tap, a broad range of wines and plenty of spirits and RTD's to choose from we can cater for everyone's tastes.
Our Sports Bar features TAB facilities, pool tables and entertainment facilities. We also have food available from 11:30am everyday! If you love your live music, our Lounge Bar featured the best of local talent from Thursday to Sunday.
Carlton Draught Unpasteurised Tank Beer
The new benchmark in fresh draught beer. Unpasteurised beer is the purist's beer, as unlike other beers, it is not heated to 70 degrees during the brewing process. It is Carlton Draught served as the brewer intended with a lively taste profile and a smooth finish. Tank Beer is decanted straight from the bright beer tank and transported here cold straight from the brewery.
Dine in the restaurant

Entertainment featuring live music